Northern Virginia has a lot to brag about. Between proximity to the nation's capital, historical sites, good schools, and job opportunities, Northern Virginia and the counties within it have become a destination for families and professionals. The high demand and proximity to large cities make it an expensive and competitive housing market. In this article, we'll be breaking down the counties that make up NOVA, and why they're so highly sought after.
Fairfax County
Located near Washington D.C., Fairfax County has a lot to offer. Listed #3 on Niche.com for the Best Counties to Live in Virginia, Fairfax earned an overall grade of A+. Most notably the county has highly rated public schools, diversity, and outdoor activities. Many residents love the family-friendly atmosphere, without being cut-off from nightlife or various restaurants and shops. The population of 1,143,529 is made up mostly of suburban neighborhoods with a few tastes of urban living with the high rises of Tysons Corner and Reston Town Center.
As with most places in Northern Virginia, the cost of living, taxes, and home prices are high. While the national median home value is around $184,700, Fairfax County's is $550,000. Since many of the jobs in the area are higher-paying ones in the technology, medical, or financial fields, many prospective residents are willing to cope with the higher prices in exchange for good schools and safe neighborhoods.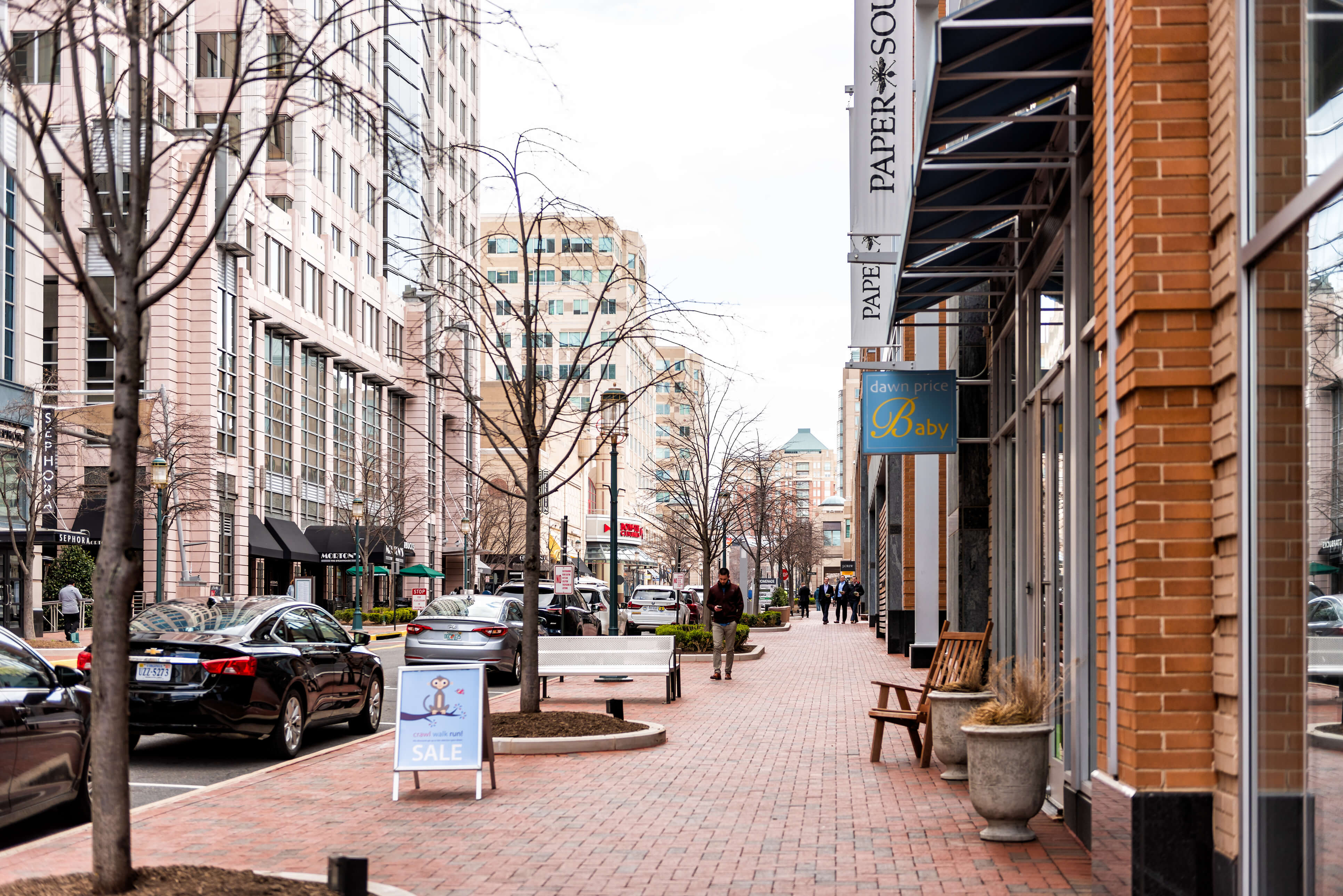 Loudoun County
Sitting west of Fairfax County, Loudoun County is further out from the city, but don't let that fool you. Listed #1 on Niche.com's list of Best Counties to Live in Virginia, Loudoun also earned an A+ overall grade. With highly regarded schools, family atmosphere, and housing, it's no mystery why those who reside in Loudoun County enjoy it. With a population of 385,143 encompassing Sterling, Ashburn, South Riding, and Leesburg, it's one of the smaller counties in Northern Virginia. Many residents remark on how quiet the area is since it's not in close proximity to a bustling metropolitan area. This also does cut down on nightlife, but the communities are well organized, making it easy to get involved and keep active.
With Loudoun residing further away from Washington, D.C., the median home value is slightly lower; coming in at $492,300. However, compared to the national average, it still is significantly more expensive. The suburban sprawl in recent years and lack of road infrastructure means commuting into Washington, D.C. from Loudoun County can be frustrating. However, the Dulles corridor is home to a number of large businesses making the commute easier for employees of these organizations.
Fauquier County
Fauquier County is located west of Washington D.C., a little further away than Fairfax and Loudoun County. Its location reflects itself in a lower cost of living but fewer activities. Still ranked as a B+ on Niche's website, it offers above-average public schools and tight-knit sense of community for its 69,115 residents. The county includes the towns of Marshall and Warrenton and a number of new neighborhoods. The benefit to living further away from a metropolitan area is the lower housing costs, but if you're commuting to D.C., whatever money you're saving from living in the area will be spent on gas, in addition to the traffic almost all the Northern Virginia counties have to deal with.
Since the county is in a more rural part of Virginia, there are a number of public parks and many residents enjoy the combination of forests and farmland. It is also within driving distance to a number of Virginia Vineyards, as well as newly constructed golf courses. Fauquier County has the lowest median home value out of all the counties listed in this article, coming in at $384,100.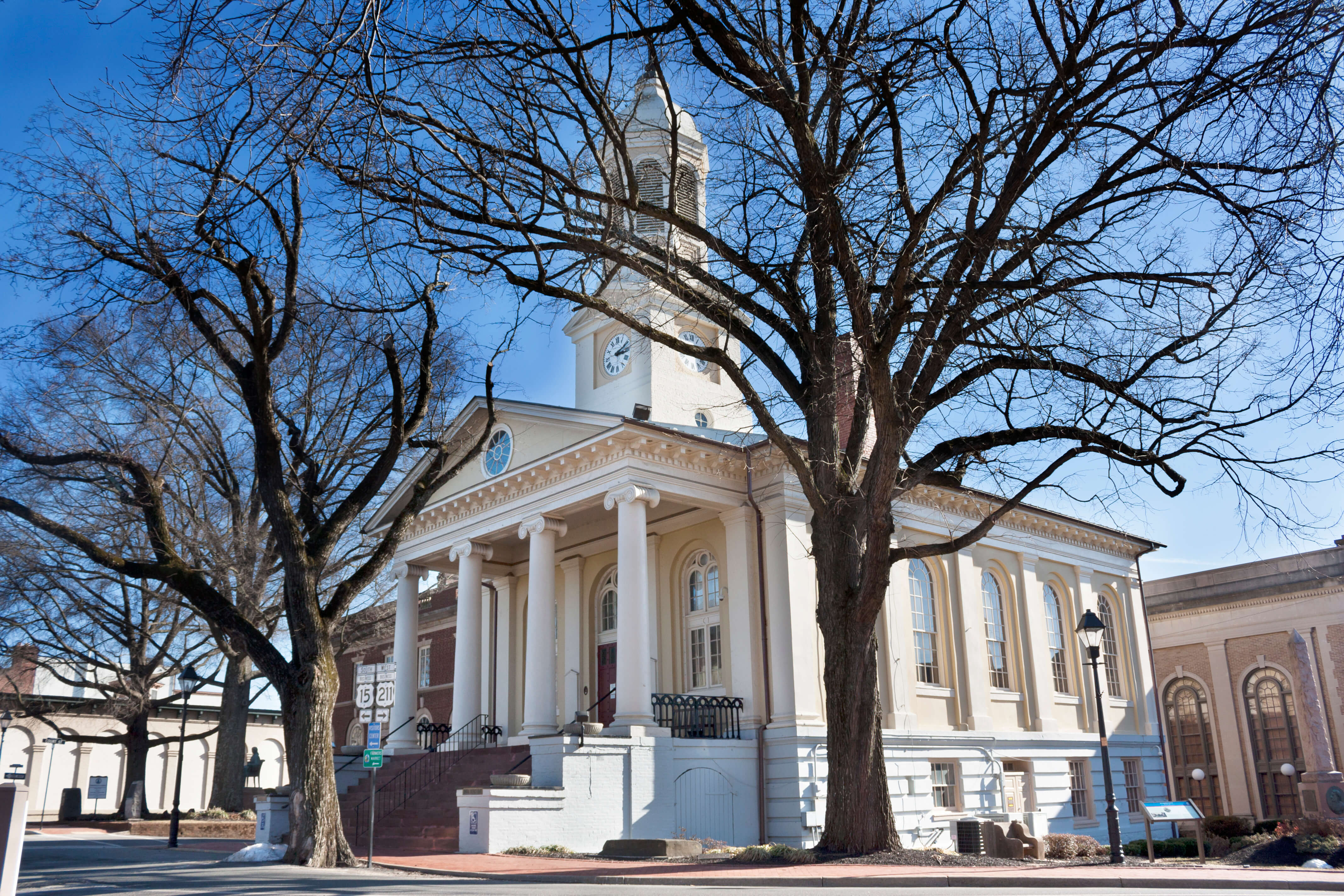 Arlington County
Arlington County is the smallest county in the state; found right between Washington D.C., and Fairfax County. Even though it's geographically small, it is home to 231,803 people. While the counties listed above are almost entirely made up of property owners, Arlington has more renters than homeowners, with 57% of its residents renting their property. This trend is actually common in big cities across the country, with the growth of the renter population outpacing that of homeowners, as of 2018. Which makes sense for bigger cities, seeing as home prices are usually well over 500,000. Arlington is no different, with the median home value landing at $669,400.
But just like anywhere, you'll have your pros and cons. Although the cost of living is higher, you're close to the city. With plenty of historical landmarks, museums, and restaurants, there's no shortage of activities. There's also a variety of quality schooling options, with residents commenting they love the area for their family.
Prince William County
The second-largest county in the state, behind Fairfax County, Prince William County offers a more residential and spacious living style. The county is made up of Manassas, Gainesville, Montclair, and Woodbridge. Adding to the scenery is the Manassas National Battlefield Park and Prince William Forest Park. Because of its distance from larger cities, Prince William's median home value comes in at $369,300. The county ranked #8 in Niche's Best Counties for Families in Virginia. Many families find the schools and area itself a good fit for children.
With Prince William being distanced from bustling neighborhoods, it's not a surprise that nightlife isn't a key characteristic of the area. But many residents enjoy outdoor activities the are within close proximity, which earned it a 5th place spot on the Best Counties For Outdoor Activities in Virginia.
Alexandria
A small urban neighborhood located on the Potomac River, Alexandria is between two main interstates; 95 and 395. And a short distance away from Washington D.C. Many residents particularly love Old Town Alexandria, which boasts walkability to restaurants, shops, and a lively waterfront environment directly on the Potomac. It's also minutes away from the National Harbor. Ranked #9 in Niche's Best Cities for Young Professionals in America, the area is made up of mostly renters, with 57% of the residents renting their property. Alexandria offers quality schools, a strong sense of community, and plenty of outdoor activities.
Due to it's dense population and closeness to metropolitan areas, the median home value of Alexandria is $557,000. Which probably contributes to the higher rental population. Overall residents of Alexandria truly love calling this locale their home.
It's all about finding what's perfect for you. Each county and neighborhood has its own unique community and environment. If you can tolerate the traffic and long commute times, Northern Virginia is widely considered one of the top places in the country to raise a family.